Certified Naturals™ Glycemic Control Capsules 60's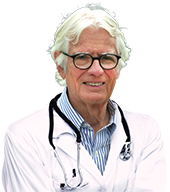 "Take control of your glycemic health."
Recommended by
W. Gifford-Jones, MD

| | |
| --- | --- |
| Size: | 60 Vegetable Capsules |
| Product Code: | 62112 |
| Canadian NPN: | 80096994 |
| UPC: | 6 28341 62112 0 |
Certified Naturals™ Glycemic Control Capsules contains the clinically studied natural ingredient InSea2®.
InSea2® is formulated from two brown seaweeds native to the Canadian Maritime provinces. Together in an optimal ratio determined by research, Ascophyllum nodosum and Fucus vesiculosus have been combined and researched for their benefits for glycemic health.
InSea2® has been shown to slow down the digestion and absorption of carbohydrates and sugar for improved glycemic health. When taken together with a meal containing carbohydrates and sucrose (table sugar), InSea2® inhibits the α-amylase enzyme that breaks down carbs as well as the α-glucosidase enzyme that breaks down complex sugars.
Concentrated polyphenols known as phlorotannins, unique to brown seaweeds, are the micronutrients that inhibit the relevant enzymatic activity. By inhibiting this activity, lesser amounts of carbs and sugars are absorbed, making the digestion of the food slower, allowing the body to better manage glycemic stress.
InSea2® lowers glucose and insulin levels after a carbohydrate meal
Patients were given 500 mg of InSea2® or a placebo prior to a high carbohydrate meal. Their blood glucose levels were monitored for a 3-hour period post-meal. InSea2® patients showed a 48% reduction (iAUC) in incremental glucose versus the placebo group. The seaweed combination also demonstrated a 12% reduction in incremental insulin and increased insulin sensitivity by 7.9% compared to the placebo. This study showed that InSea2® effectively reduces glycemic stress in response to carbohydrate ingestion.
Recommended use: Helps support healthy blood glucose levels. Helps to reduce the glycemic index of ingested foods.
Insea2® Mg Source Video
Formula
Product Details
Product Documentation
Medicinal ingredients:
Each vegetable capsule contains:
InSea2® Brown Seaweed Blend
250 mg
Ascophyllum nodosum thallus extract (20:1)
237.5 mg
(4750mg QCE)
71.25 mcg iodine
23.75mg polyphenols
Fucus vesiculosus thallus extract (20:1)
12.5 mg
(250mg QCE)
3.75 mcg iodine
1.25mg polyphenols
*InSea2® is a clinically researched blend of polyphenol-rich brown seaweeds wildcrafted from the waters of the Canadian Maritime provinces.
Non-medicinal ingredients: Microcrystalline cellulose, colloidal silicon dioxide, vegetable grade magnesium stearate and hypromellose (vegetable capsule).
Recommended dose: Adults: 2 capsules, once or twice daily. Do not exceed twice daily. Take 30 minutes before a starch containing meal or high glycemic index meal with a glass of water.
Cautions and Warnings: Do not use if pregnant or breastfeeding. Consult a health care practitioner before use if you have diabetes. Consult a health care practitioner beyond duration of 3 months. Discontinue use and consult a health care practitioner if you experience symptoms of hypoglycemia including feelings of anxiety, dizziness, tremor, sweating, nausea, or headache.
Contraindications: Do not use if you are allergic to iodine.
KEEP OUT OF THE REACH OF CHILDREN. Do not use if under cap safety seal is broken.
Free from animal derivatives, artificial colours, artificial flavours, corn, gluten, wheat, lactose, dairy, preservatives, soy, added sugar, yeast and GMO materials.