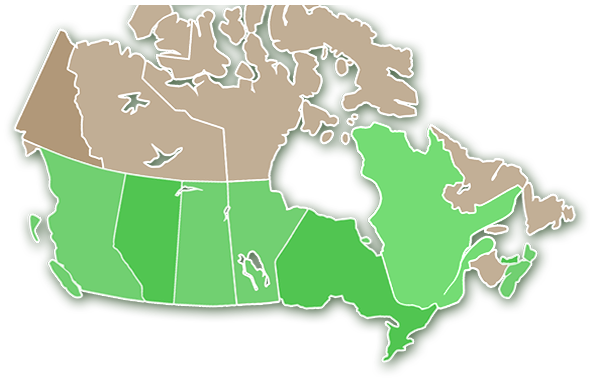 Click on the map to find a Certified Naturals™ retail outlet near you.
Please call the retail outlet to confirm if they have the specific product that you are looking for in stock.
Please call 1-888-292-5660 for assistance if you do not find a local store near you or if it does not have the product you are seeking.
Online Orders:
Canada, USA, International
Current Retailer Locations:
Alberta
British Columbia
Manitoba
Nova Scotia
Ontario
Prince Edward Island
Quebec
Saskatchewan
ONLINE Orders
- Click to View
ALBERTA Locations
- Click to View
Airdrie
Morning Sun
Airdrie, 103-115 Centre Ave. W.
Airdrie, AB
T4B 0P8
403-948-8777
Brooks
Heritage Health
635 - 2nd St W (Box 2154)
Brooks, AB
T1R 1C8
403-362-7705
Calgary
Amaranth Whole Foods
7 Arbour Lake Drive N.W.
Calgary, AB
T3G 5G8
403-547-6333
Bowness Health Foods
6435 Bowness Road N.W.
Calgary, AB
T3B 0E6
403-286-2224
Morning Sun
Northland Village Shoppes
930 - 5111 Northland Drive N.W.
Calgary, AB
T2L 2J8
403-288-0014
Morning Sun
Signal Hill Centre
5747 Signal Hill Centre S.W.
Calgary, AB
T3H 3P8
403-217-3304
Morning Sun
Sunridge Mall
2525 - 36th Street N.E.
Calgary, AB
T1Y 5T4
403-293-9445
Morning Sun
Bow Valley Square 4
unit 246, 250-6th Ave SW
Calgary, AB
T2P 3H7
403-460-1168
Morning Sun
Market Mall
111-3625 Shaganappi Trail N.W.
Calgary, AB
T3A 0E2
403-286-5655
Morning Sun
Southland Crossings
B460 - 9737 MacLeod Trail South
Calgary, AB
T2J 0P6
587-352-7898
Morning Sun
The Shoppes at Shawnessey
#19-275 Shawville Blvd. S.E.
Calgary, AB
T2Y 3H9
403-254-6966
Morning Sun
Westbrook Mall, #41A-1200
37th Street S.W.
Calgary, AB
T3C 1S2
403-246-8133
Prim8
1620-407 2nd St SW
Calgary, AB
T2P 2Y3
403-874-5300
Replenish Your Health Store
Heritage Plaza
8330 Macleod Trail SE
Calgary, AB
T2H 2V2
Phone: 403-253-8652
Sangsters
C147 1600 90th Ave SW
Calgary, AB
T2V 5A8
403-475-6313
Camrose
Nutter's
4964 50th St
Camrose, AB
T4V 1R1
780-672-8685
Edmonton
Agri Growth International Inc.
18024 - 107th Ave
Edmonton, AB
T5S 2J5
780-484-0102
Morning Sun
Mill Woods Town Centre
#313-2331-66th Street
Edmonton, AB
T6K 4B5
780-468-2868
Sangsters - Edmonton North Town
9314 - 137th Ave
Edmonton, AB
T5E 6C2
780-475-1183
Vitality Health Foods
(Londonderry Mall)
137 Ave NW Edmonton, AB
T5C 3C8
780-473-4268
Vitality Health Foods
(Millwoods Town Centre)
2331 66 St NW
Edmonton, AB
T6K 4B5
780-757-8482
Vitality Health Foods
(Northgate)
9499 137 Ave NW
Edmonton, AB
T5E 5R8
780-476-6062
Vitality Health Foods
(South Edmonton Common)
1925 98 St NW
Edmonton, AB
T6N 1L5
780-461-0889
Vitality Health Foods
(West Edmonton Mall)
8882 170 St NW
Edmonton, AB
T5T 3J7
780-448-9530
Vitality Health Foods
(Westmount Shopping Centre)
14510 111 Ave NW
Edmonton, AB
T5M 3L7
780-453-1313
Eckville
Total Health
Box#77 5015-51 Ave
Eckville, AB
T0M 0X0
409-746-3328
Fort McMurray
Prime Health
1210 - 9713 Hardin St
Fort McMurray, AB
T9H 1L2
587-276-0509
Fort Saskatchewan
Get Real Natural
#104 - 8701 - 94th St
Fort Saskatchewan, AB
T8L 4P7
780-997-6443
High River
Health and Healing
24110-2562 Dr E
High River, AB
T0P 0P0
403-814-4821
Leduc
Nutter's
4720 - 51st Ave
Leduc, AB
T9E 6L5
780-986-1257
Simply Health
Leduc Common
Leduc, AB
T9E 8N4
780 986-4445
Lethbridge
Nutter's
#102, 920-2 Ave 'A' North
Lethbridge, AB
T1H 0E3
403-329-3100
Oliver's Health Foods
2045 Mayor Magrath Dr
Lethbridge, AB
T1K 2S2
403-327-4994
Lloydminster
Nutter's
#10 - 3106 - 50 Ave
Lloydminster, AB
T9V 1H4
780-875-4617
Medicine Hat
Green Tree Wellness Centre
423 7th St SW
Medicine Hat, AB
T1A 4K4
403-528-2299
Health Products Center
537 - 3rd St SE
Medicine Hat, AB
T1A 0H2
403-526-4020
Nutter's
107 - 1601 Dunmore Road SE
Medicine Hat, AB
T1A 1Z8
403-529-1664
Nutter's
921 Smelter Ave
Medicine Hat, AB
T1A 3N6
403-529-1664
Morinville
Vitality Health Foods
10205 100 Ave
Morinville, AB
T8R 1P9
780-572-4905
Okotoks
Healing Hands Family Wellness
46 Elma Street West
Okotoks, AB
T1S 1J7
403-938-4025
Peace River
Valley Health
9917 101 Ave
Peace River, AB
T8S 1R9
780-624 -1332
Red Deer
Choice Natural
#302-4747 67th St
Red Deer, AB
T4H 6H3
403-986-5599
Golden Sun Health Foods
11 - 5016 - 47th Ave.
Red Deer, AB
T4N 3P7
403-342-4334
Mortar and Pesto
200-3947 50A Ave
Red Deer, AB
T4N 6V7
403-986-1700
Nutter's
20A, 5250-22nd Street
Red Deer, AB
T4R 2T4
403-347-4211
Vitality Health Foods
(Red Deer Parkland Mall)
Unit #302- 4747 67th Street
Red Deer, AB
T4N 6H3
403-986-5599
Redwater
Holistic Healthworks
5308 48th Avenue
Redwater, AB
T0A 2W0
780-942-2450
Rocky Mountain House
Nutter's
5037A - 50 Street
Rocky Mountain House, AB
T4T 1A2
403-845-2225
Sherwood Park
Vitality Health Foods
#120, 8005 Emerald Drive
Sherwood Park, AB
T8H 0P1
587-269-1919
Morning Sun
Sherwood Park Mall, 44A-2020 Sherwood Drive
Sherwood Park, AB
T8A 3H9
780-449-3528
Slave Lake
Healthy Treasures
220C 2nd Ave NW
Slave Lake, AB
T0G 2A1
780-849-4442
Spruce Grove
Vitality Health Foods
70 McLeod Ave
Spruce Grove, AB
T7X 3C7
780-962-9385
St. Albert
Herbal Trail
220 - 700 St Albert Rd
St. Albert, AB
T8N 7A5
780-459-7917
Morning Sun
St Albert Centre, Unit 219 - 375 St Albert Trail
St. Albert, AB
T8N 3K8
780-569-2298
Sangsters
220 - 700 St Albert Rd
St. Albert, AB
T8N 7A5
780-459 7917
Vitality Health Foods
2 Hebert Rd, Gateway Village #228
St. Albert, AB
T8N 5T8
780- 460-4583
Vitality Health Foods
(St. Albert Shopping Centre)
#106A - 375 St. Albert Trail
St. Albert, AB
T8N 3K8
587-290-3663
Stettler
Artworks Health & Beauty
4414 - 57th St
Stettler, AB
T0C 2L1
403-876-2374
Elmtree Health Store
5002 - 50th St
Stettler, AB
T0C 2L0
403-742-0288
Stony Plain
Stony Plain Wellness & Comp Ph
106 5013 48th Street
Stony Plain, AB
T7Z 1L8
780-968-2433
Valleyview
D Lam Contracting Services
Box 15
Valleyview, AB
T0H 3N0
780-524-2630
Waskatenau
Orion Global Trading
5123-49th St
Waskatenau, AB
T0A 3P0
780-358-2536
Wetaskiwin
Vitality Health Foods
(Wetaskiwin Mall)
#1700 - 3725 56 St
Wetaskiwin, AB
T9A 2V6
780-368-3040
BRITISH COLUMBIA Locations
- Click to View
Abbotsford
Vitamin Central
7 - 33555 S Fraser Way
Abbotsford, BC
V2S 2B7
604-852-8529
Burnaby
Alive Health Centre
Metropolis at Metrotown
1139A-4700 Kingsway
Burnaby, BC
V5H 4M1
604-430-9622
Campbell River
Healthy-Way Natural Foods
1121 Cedar Street
Campbell River, BC
V9W 2W4
250-286-6011
Castlegar
Mother Natures
331 Columbia Ave
Castlegar, BC
V1N 1G6
1-800-567-4372
Chase
The Willows Natural Foods
729 Shuswap Ave (Box 409)
Chase, BC
V0E 1M0
250-679-3189
Chemainus
Chemainus Healthfood Store
9738 Willow St.
Chemainus, BC
V0R 1K0
250-246-9838
Chilliwack
Pharmasave
110 - 9193 Main St
Chilliwack, BC
V2P 7S5
604-792-1240
Prestige F.P.
46325 McCaffrey Blvd
Chilliwack, BC
V2P 1E3
604 792-9445
Sardis Health Foods
3 - 7355 Vedder Road
Chilliwack , BC
V2R 3V4
604-858-9111
Clearbrook
Alive Health Centre
Sevenoaks Shopping Centre
315-32900 S. Fraser Way
Clearbrook, BC
V2S 5A1
604-854-6816
Comox
Jeanie's Vitamin Centre
(Comox Centre Mall)
Unit 38 190 Port Augusta St
Comox, BC
V9M 3M9
250-890-0037
Coquitlam
Alive Health Centre
Coquitlam Centre
2306-2929 Barnet Hwy.
Coquitlam, BC
V3B 5R5
604-464-1828
Vancouver Vitamin
2406 2980 Atlantic Ave
Coquitlam, BC
V3B 0G2
604-469-9259
Vancouver Vitamin
38-1228 Hudson Street
Coquitlam, BC
V3B 0R3
778-928-9259
Courtenay
Edible Island Whole Foods Market
477 - 6th Street
Courtenay, BC
V9N 6V4
250-334-3116
Cranbrook
Nutter's
1107 Baker St
Cranbrook, BC
V1C 1A7
250-426-5519
Creston
Vital Health
127 - 10th Ave N (Box 1120)
Creston, BC
V0B 1G0
250-428-7700
Delta
Parsley Sage & Thyme
4916 Elliott St
Delta, BC
V4K 2Y1
604-946-1022
Duncan
Essential Remedies
141 Craig Street
Duncan, BC
V9L 1V8
250-748-9632
Lynn's Vitamin Gallery
4 - 180 Central
Duncan, BC
V9L 4X3
250-748-4421
The Community Farm Store
Unit 2 5380 TansCanada HWY
Duncan, BC
V9L 3W4
250-748-6227
Kamloops
Always Healthy
665 Tranquille Rd Unit 2
Kamloops, BC
V2B 3H7
778-470-5778
Healthy Life Nutrition
Unit 145 945 Columbia St W
Kamloops, BC
V2C 1L5
250-828-6680
Nature's Fare
5 - 1350 Summit Dr
Kamloops, BC
V2C 1T8
250-314-9560
Nutter's
440 Seymour St
Kamloops, BC
V2C 2G6
236-425-0669
Kelowna
Abaco Health Ltd
8 - 3818 Gordon Dr 8
Kelowna, BC
V1W 3G8
250-861-3090
Body Master Therapeutics
Suite 201-1561 Sutherland Ave
Kelowna, BC
V1Y 5Y7
250-868-1122
Earthly Creations
2630 Pandosy St
Kelowna, BC
V1Y 1V6
250-861-5825
Nature's Fare
120 - 1876 Cooper Rd
Kelowna, BC
V1Y 9N6
250-762-8636
Ladysmith
Ladysmith Health Foods
531 First Ave. Box 70
Ladysmith, BC
V9G 1A1
250-245-2123
Langley
Nature's Fare
120 - 19880 Langley Bypass
Langley, BC
V3A 4Y1
778-278-1300
Well Beings Health
202-22259 48th Ave
Langley, BC
V3A 3N4
604-539-0500
Maple Ridge
Pharmasave - Cottonwood
12005 238B Street
Maple Ridge, BC
V4R 1W3
604-476-1420
Mission
Thrive Supplements
32555 London Ave #328
Mission, BC
V2V 6M7
604-820-8568
Nanaimo
Charlie Brown's Health Foods
#17 1533 Estevan Road 2 Terminal Park
Nanaimo, BC
V9S 3Y3
250-753-5211
Nanaimo's Health Shop
#32-3200 Island Hwy
Nanaimo, BC
V9T 1W1
250-751-2919
Nelson
Nature's Health
461 Josephine St
Nelson, BC
V1L 1W4
250-352-7557
New Westminster
Alive Health Centre
Royal City Centre
137-610 6th St.
New Westminster, BC
V3L 3C2
604-526-6317
North Vancouver
Good Nature Health Foods
734-2601 Westview Dr
North Vancouver, BC
V7N 3X4
604-980-0933
Osoyoos
Bonnie Doon Health Supplies
8515 A Main St
Osoyoos, BC
V0H 1V0
250-495-6313
Penticton
Core Nutrition
#136 - 2111 Main Street
Penticton, BC
V2A 6W6
250-493-3336
Sangsters
#136 - 2111 Main Street
Penticton. BC
V2A 6W6
250-493-3336
Vitamin King
354 Main Street
Penticton, BC
V2A 5C3
250-492-4009
Port Alberni
Alberni Health Market
4744 Johnston Rd
Port Alberni. BC
V9Y 5M3
250-723-3912
Qualicum Beach
Naked Naturals
671 Fir Street
Qualicum Beach, BC
V9K 1S7
250-594-4622
Quesnel
Green Tree Health
355 Reid St
Quesnel, BC
V2J 2M5
250-991-0298
Richmond
Alive Health Centre
Richmond Centre
1834-6060 Minoru Blvd.
Richmond, BC
V6Y 2V7
604-278-2788
Alive Health Centre
133 - 2680 Shell Rd
Richmond, BC
V6X 4C9
604-273-6266 ext308
Lifeplus Natural Health
1825-4720 McClelland Rd
Richmond, BC
V6X 0M6
778-955-9979
Salmon Arm
Shuswap Health Foods
115 - 1151 - 10th Ave SW
Salmon Arm, BC
V1E 1T3
250-832-9998
Sardis
Alive Health Centre
Cottonwood Mall
33-45585 Luckakuck Way
Sardis, BC
V2R 1A1
604-858-8796
Sooke
West Coast Natural Foods
6716 Westcoast Rd Unit #5 (Box 416)
Sooke, BC
V9Z 1H4
250-642-4011
Surrey
Alive Health Centre
Central City
717 Central City Shopping Centre
Surrey, BC
V3T 2W1
604-589-3623
Alive Health Centre
Guildford Town Centre
1281 - 10355 152nd Street
Surrey, BC
V3R 7C1
604-581-3781
Alive Health Centre
Semiahmoo Shopping Centre
139-1711 152nd St.
Surrey, BC
V4A 4N3
604-536-0182
Terrace
Dynamic Health Service
#12 4736 Lakelse Ave
Terrace, BC
V8G 1R6
250-635-5980
Pacific Homeopathic Clinic
Unit 106 - 8363 - 128th Street
Surrey, BC
V3W 4G1
604-572-7765
Vancouver
Alive Health Centre
Bentall Centre Mall
Unit 307 - 595 Burrard St.
Vancouver, BC
V7X 1G4
604-689-8262
Alive Health Centre
Oakridge Centre
304-650 W. 41st Avenue
Vancouver, BC
V5Z 2M9
604-263-3235
Supplements Plus
Oakridge Centre
304-650 W. 41st Avenue
Vancouver, BC
V5Z 2M9
604-263-1897
Vanderhoof
Ventin's Vitamin House
2449 Burrard St (Box 800)
Vanderhoof, BC
V0J 3A0
250-567-3315
Vernon
Nature's Fare
104 - 3400 - 30th Ave
Vernon, BC
V1T 2E2
250-260-1117
Victoria
Lifestyle Markets
2950 Douglas St Unit 180
Victoria, BC
V8T 4N4
250-384-3388
The Market on Millstream
125 - 2401 C Millstream Rd
Victoria, BC
V9B 3R5
250-391-1110
Pomme Natural Markets
#7- 625 Alpha St.
Victoria, BC
V8Z 1B5
250-390-1955
SVN Fuel
122 3046 Merchant Way
Victoria, BC
V9B 0X1
250-217-1552
The Vitamin Shop
1212 Broad St
Victoria, BC
V8W 2A5
250-386-1212
White Rock
Nature's Fare
15180 North Bluff Rd
White Rock, BC
V4B 3E5
778-291-1321
Williams Lake
Stay Well Health Foods
79D 3rd Ave N
Williams Lake, BC
V2G 2A3
250-392-7022
MANITOBA Locations
- Click to View
Brandon
Health Hut
61 - 1570 - 18th Street
Brandon, MB
R7A 5C5
204-725-3131
Morden
Feelin' Good
372 Stephen Street
Morden, MB
R6M 1T4
204-822-6707
Portage la Prairie
Honeybee Health Foods
1643 Sask Ave. W.
Portage La Prairie, MB
R1N 0R4
204-856-0264
Selkirk
Nature Your Senses Health
63 A Main Street
Selkirk, MB
R1A 1R2
204-482-8590
Steinbach
Good N Natural
Unit A 116 Park Road W
Steinbach, MB
R5G 1V6
204-326-9565
Virden
Ayana Wellness Spa
454 7th Ave S
Virden, MB
R0M 2C0
204-707-2000
Winkler
Honey Comb Health Foods
258 1st Street
Winkler, MB
R6W 3N2
204-325-9845
Winnipeg
Aviva Natural Health Solutions
1224 St. James Street
Winnipeg, MB
R3H 0L1
204-947-6789
Nutrition Plus
2093 Pembina Hwy
Winnipeg. MB
R3T 5L1
204-269-5954
Scoop & Save Health
3133 Portage Avenue
Winnipeg, MB
R3K 0W4
204-888-1967
Sunrise Health Foods
21 1225 St Marys Rd
Winnipeg, MB
R2M 5E5
204-255-9213
Vita Health
180-2025 Corydon
Winnipeg, MB
R3P 0N5
204-984-9552
Vita Health
19-845 Dakota Street
Winnipeg, MB
R2M 5M3
204-984-9554
Vita Health
20-2188 McPhillips Steet
Winnipeg, MB
R2V 3C8
204-984-9555
Vita Health
1-166 Osborne Street
Winnipeg, MB
R3L 1Y5
204-984-9551
Vita Health
1-3500 Portage Avenue
Winnipeg, MB
R3K 0Z6
204-984-9559
Vita Health
710-1615 Regent Avenue
Winnipeg, MB
R2C 5C6
204-984-9553
NOVA SCOTIA Locations
- Click to View
Bedford
The Healthy Bug Health Food
120 Susie Lake Cres
Halifax, NS
B3S 1C7
902-454-2225
Hello Herbs
1306 Bedford Hwy
Bedford, NS
B4A 1C8
902-320-9737
Luminate Co Inc
486 Starboard Dr
Bedford, NS
B3M 0N6
902-943-4136
Berwick
Rising Sun Natural Foods
1 - 202 Commercial St
Berwick, NS
B0P 1E0
902-538-0317
Bridgewater
South Shore Natural Foods
215 Dominion St
Bridgewater, NS
B4V 2K7
902-543-6435
Greenwood
Family Natural Foods
Box 94 - 970 Central Ave
Greenwood, NS
B0P 1N0
902-765-2822
Halifax
Organic Earth Market
6487 Quinpool Rd
Halifax, NS
B3L 1B2
902-425-7400
Sydney
Charlene's Nutrition Centre
254 Kings Rd
Sydney, NS
B1S 1A6
902-567-0420
ONTARIO Locations
- Click to View
Alliston
Natural Choice
80 Victoria West
Alliston, ON
L9R 1S6
705-435-2300
Angus
Naturally For You
211 Mill St
Angus, ON
L0M 1B2
705-424-5511
Arthur
Heaven Scent Natural
206 George St
Arthur, ON
N0G1A0
519-848-6222
Barrie
Goodness Me! Natural Food Market
79 Park Place Blvd., Unit #2
Barrie, ON
L4N 6P4
705-730-7689
Nature's Best
7 Glenwood Dr
Barrie, ON
L4N 1R3
705-721-9634
Nutrition Plus Natural Foods
42 Maple Ave
Barrie, ON
L4N 1R8
705-737-5351
Beamsville
The Health Post
(Box 434) 4971 King St
Beamsville, ON
L0R 1B0
905-563-6663
Belleville
Good Health Mart
110 North Front
Belleville, ON
K8P 5J8
613-968-3003
Blenheim
Gaia Wellness
26 Talbot Street West
Blenheim, ON
N0P 1A0
519-365-1350
Bowmanville
Ye Olde Health Shoppe
116 King St W
Bowmanville, ON
L1C 1R5
905-623-6222
Brampton
Good Health Mart
25 Peel Centre Drive Unit 313
Brampton, ON
L6T 3R5
905-793-3771
S & H Health Foods
227 Vodden Street
Brampton, ON
L6V 1N2
905-450-9533
Brantford
Goodness Me! Natural Food Market
605 West St.
Brantford, ON
N3R 7C5
519-758-8404
Burlington
Goodness Me! Natural Food Market
2300 Fairview St.
Burlington, ON
L7R 2E4
905-631-8404
Nature's Emporium
2180 Itabashi Way
Burlington, ON
L7M 5A5
289-427-5075
Nature's Signature (Inside Metro)
2010 Appleby Line
Burlington, ON
L7L 6M6
905-568-7564
Cambellford
Eurkwoods
33 Front St North Box 309
Campbellford, ON
K0L1L0
705-653-5086
Cambridge
Eh Natural
990 Bishop St N Unit 3
Cambridge, ON
N3H 4V7
519-760-9222
Goodness Me! Natural Food Market
525 Hespeler Road
Cambridge, ON
N1R 6J2
519-267-8404
Carleton Place
The Granary
107 Bridge St
Carleton Place, ON
K7C 2V4
613-257-5986
Chatham
The Healthy Habit
451 St. Claire St
Chatham, ON
N7L 3K6
519-436-6260
Cobourg
Today's Natural Solution
1-955 Elgin St West
Cobourg, ON
K9A 5J3
905-373-6009
Collingwood
Orchard Health Foods
Unit# 202 -10 Keith Ave
Collingwood, ON
L9Y 0W5
705-293-4040
Delhi
Roulston's Pharmacy
123 King Street
Delhi, ON
N4B 1X9
519-582-1800
East York
Nature's Signature
3003 Danforth Ave
East York, ON
M4C 1M9
905-568-7564
Etobicoke
Nature's Source
40 Ronson Drive Unit#2
Etobicoke, ON
M9W 1B3
416 242 8500
Fonthill
Healthy Cupboard
130 Hwy 20 E, (Beside Food Basics)
Fonthill, ON
L0S 1E6
905-892-9054
Fort Erie
A Healthier You
1237 Garrison Rd
Fort Erie, ON
L2A 1P2
905-991-9575
Georgetown
Clovers
112 Main St South
Georgetown, ON
L7G 3E4
647-478-8185 ext 225
Goderich
Healthward Bound
40 East St.
Goderich, ON
N7A 1N3
519-524-6651
Grand Bend
Holistic Nutrition Services
420 Shannon Blvd
Grand Bend, ON
N0M 1T0
519-588-6728
Guelph
Goodness Me! Natural Food Market
36 Wellington Street. W.
Guelph, ON
N1H 4H7
519-826-9042
Nature's Signature (Inside Metro)
500 Edinburgh Road South
Guelph, ON
V1G 4Z1
905-568-7564
New Age Health Food Store
112 Wyndham St. N.​
Guelph, ON
N1H 4E8
519-763-0763
VitaRichy (Shahd Foroush Health)
Unit 5A - 987 Gordon St
Guelph, ON
N1G 4W3
519-824-1441
Hamilton
BJ's Nutrition Centre
858 Upper James St
Hamilton, ON
L9C 3A4
905-383-6748
Goodness Me! Natural Food Market
1000 Upper Gage
Hamilton, ON
L8V 4R5
905-388-8400
Goodness Me! Natural Food Market
176 Locke St. South
Hamilton, ON
L8P 4A9
905-526-8400
Hauser's Pharmacy and Home
1010 Upper Wentworth St.
Hamilton, ON
L9A 4V9
905-381-4420
Mason Health Centre
1070 Main St West
Hamilton, ON
L8S 1B3
905-523-5010
Innisfil
Alcona Beach Health Shoppe
1070 Innisfil Beach Road Unit 20
Innisfil, ON
L9S 4T9
705-431-5483
Kemptville
Nature's Way Select Foods
2676 Hwy 43 (Box 369)
Kemptville, ON
K0G 1J0
613-258-7772
Kingston
Sigrid's Natural Foods
506 - I Days Rd
Kingston, ON
K7M 4X2
613-384-1756
S & H Health Foods
945 Gardiners Rd
Kingston, ON
K7M 7H4
613-384-4555
Kingsville
Spartan Nutrition
313 Main Street East
Kingsville, ON
N9Y 1A7
519-733-9924
Leamington
Spartan Nutrition & Fitness
127 Talbot W
Leamington, ON
N8H 1N2
519-322-9924
Lindsay
S & H Health Foods
401 Kent St. W.
Lindsay, ON
K9V 4Z1
705-878-1530
Listowel
Pandoras Pantry Natural Foods
120 Inkerman St E
Listowel, ON
N4W 2L9
519-291-4920
Little Britain
Health Bound Clinic
64 Oakdene Cres. RR#1
Little Britain, ON
K0M 2C0
705-786-7193
London
Goodness Me! Natural Food Market
1680 Richmond St N
London, ON
N6G 3Y9
519-850-0724
Quarter Master Natural Foods
176 Wortley Road
London, ON
N6C 3P7
519-438-6306
S & H Health Foods
Unit 409 - 1105 Wellington Rd S
London, ON
N6E 1V4
519-681-0568
Twig & Squirrels Wild Goods
1735 Richmond Street
London, ON
N5X 3Y2
519-963-0923
Markham
Smart Natural Health Products Inc.
3255 HWY 7 East Unit 70
Markham, ON
L3R3P9
905-944-1168
Milton
Nature's Signature (Metro)
1050 Kennedy Cir,
Milton, ON
L9T 0J9
905-875-3033
Mississauga
The Apple Market
2281 Camilla Rd.
Mississauga, ON
L5A 2K2
905-848-4840
Nature's Source
145 Ceremonial Dr
Mississauga, ON
L5R 2N2
905-502-6789
S & H Health Foods (South Common Centre)
2150 Burnamthorpe W.
Mississauga, ON
L5L 3A2
905-607-9401
Mount Pleasant
Homegrown Health & Wellness
199 Sour Springs Rd.
Mount Pleasant, ON
N0E 1K0
519-397-1444
New Liskeard
New Life Health Centre
247 Whitewood Ave
New Liskeard, ON
P0J 1P0
705-647-6070
Newmarket
Nature's Emporium
16655 Yonge St
Newmarket, ON
L3X 1V6
905-898-1844
Nature's Signature (Inside Metro)
1-16640 Yonge Street
Newmarket, ON
L3X 2N8
905-568-7564
RC Health4Life
282 Alex Doner Drive
Newmarket, ON
L3X 1G6
905-895-6630
Niagara Falls
Commisso's Fresh Foods
6161 Thorold Stone Rd Unit #14
Niagara Falls, ON
L2J 1A4
905-357-6600
Naturally Healthy
4025 Dorchester Rd
Niagara Falls, ON
L2E 6N1
905-374-8919
Vita Health Foods
3714 Portage Rd
Niagara Falls, ON
L2J 2K9
905-357-1094
North York
Don Valley Health Food
3060 Don Mills Rd
North York, ON
M2J 3C1
416-491-5160
Shoppers Drug Mart
2047 Avenue Rd.
North York, ON
M5M 4A7
416-789-1122
Oakville
Nature's Source
2391 Trafalgar Rd.
Oakville, ON
L6H 6K7
905-257-1655
Orillia
Gaudaur Natural Foods
17 Andrew St N
Orillia, ON
L3V 5H9
705-325-7143
National Nutrition
5 Progress Dr
Orillia, ON
L3V 0T7
705-325-9772
Ottawa
Nature's Signature (Orleans) (Inside Metro)
4510 Innes Road
Ottawa, ON
K4A 4C5
613-834-6789
Owen Sound
Good Health Mart
955 10th St W
Owen Sound, ON
N4K 5S2
519-371-3002
Lawson's
917 2nd Ave E
Owen Sound, ON
N4K 2H5
519-376-7628
Nutrition House
(Heritage Place Mall)
1350 - 16th St E
Owen Sound, ON
N4K 6N7
519-376-1279
Pembroke
Health Advantage
452 Pembroke Street W.
Pembroke, ON
K8A 5N7
613-732-9298
Health Advantage
1107 Pembroke Street E.
Pembroke, ON
K8A 7R4
613-732-9298
Peterborough
JoAnne's Place Health
1260 Lansdowne St W
Peterborough, ON
K9J 2A1
705-749-9474
S & H Health Foods
645 Lansdowne St W Unit 246
Peterborough, ON
K9J 7K5
705-755-0504
The Earth Food Store
406-1/2 George N.
Peterborough, ON
K9H 3R5
705-740-0865
Pickering
The Herb House
1101 Kingston Road Unit 120
Pickering, ON
L1V 1B5
905-839-3000
Port Colborne
The Healthy Cupboard
101 Clarence st W
Port Colborne, ON
L3K 3G2
905-835-9806
Port Dover
Roulston's Pharmacy
414 Main Street
Port Dover, ON
N0A 1N0
519-583-2100
Rockwood
Riverview Medical Group
5614 Fourth Line RR #3
Rockwood, ON
N0B 2K0
519-856-4335
Sarnia
The Waterbug Health Food Store
850 Colborne Rd
Sarnia, ON
N7T 6V8
519-337-5878
Sault Ste. Marie
Northern Natural Health & Wellness
1500 Wellington St East
Sault St. Marie, ON
P6A 2R2
705-253-7077
The Wellness Store
760 Second Line E
Sault Ste. Marie, ON
P6B 4K4
705-254-1427
Scarborough
The Herb House
3224 Eglinton E
Scarborough, ON
M1J 2H6
416-261-9954
Nutrition House
300 Borough Dr
Scarborough, ON
M1P 4P5
416-279-1317
Simcoe
Living Holistic
47 Robinson St
Simcoe, ON
N3Y 1W5
519-426-8338
Roulston's Pharmacy (Downtown)
17 Norfolk St. South
Simcoe, ON
N3Y 2V8
519-426-1731
Roulston's Pharmacy
(Wellness Centre)
65 Donly Dr. N
Simcoe ON, N3Y 0C2
519-426-8011
Simcoe Natural Foods
479 queens way west
Simcoe, ON
N3Y 4R5
519-428-2077
Smiths Falls
Up Wellness Market
207 Brockville St
Smiths Falls, ON
K7A 3Z3
343-553-2211
St Catharines
Healthy Cupboard
1-211 Martindale Rd.
St. Catharines, ON
L2S 3V7
289-362-5637
Holistic Health Niagara
8 Capri Circle
St. Catharines, ON
L2T 3X5
289-969-0285
The Peanut Mill
4-191 Welland Ave.
St. Catharines, ON
L2R 2P2
905-685-8848
Well Well Well Nutrition Centre
318 Ontario St.
St. Catharines, ON
L2R 5L8
905-684-2276
St Thomas
Health Essentials
161 Forest AVe Unit B
St. Thomas, ON
N5R 2J9
519-631-2010
Healthy Lifestyles
4 First Ave
St. Thomas, ON
N5R 4M2
519 633 1490
Healthy Lifestyles
1091 Talbot St
St. Thomas, ON
N5P 1G4
519-633-1490
StrathrOy
Elly Boersema Natural Health Food
3261 Mullifarry Dr.
Strathroy, ON
N7G 3H8
519-245-0556
Stoney Creek
Nature's Signature (Inside Metro)
1370 South Service Road
Stoney Creek, ON
L8E 5C5
905-643-1177
Stratford
Stratford Health Food Store
240 Graff Ave Unit 4
Stratford, ON
N5A 6Y2
519-273-0303
Thornhill
Ambrosia Natural Foods
55 Doncaster Ave
Thornhill, ON
L3T 1L7
905-881-7811
Natural Life Health Market
7700 Bathurst St Unit 30-34
Thornhill, ON
L4J 7Y3
905-707-3350
PureCell Natural Food
71 81 Young Street Unit 38
Thornhill, ON
L3T 0C7
416-512-1219
Thunder Bay
Tims Whole Health
4-160 Waterloo St
Thunder Bay, ON
P7C 6A8
807-623-8467
Kelly's Nutrition
820 Red River Road
Thunder Bay. ON
P7B 1K2
807-345-1333
Tillsonburg
Essential Health
164081 Brownsville Rd
Tillsomburg, ON
N4G 4G8
519-842-3747
Toronto
Ambrosia Natural Foods
1725 Avenue Rd
Toronto, ON
M5M 3Y5
647-748-1725
The Big Carrot Natural Food Market
348 Danforth Avenue
Toronto, ON
M4K 1N8
416-466-8432
Foods For Life
2184 Bloor Street W.
Toronto. ON
NM6S 1N3
416-762-3671
Goodness Me! Natural Food Market
322 Bloor St. West
Toronto, ON
M5S 1W5
416-968-7930
Goodness Me! Natural Food Market
430 King St. West
Toronto, ON
M5V 1K3
416-260-8900
Goodness Me! Natural Food Market
667 Yonge St.
Toronto, ON
M4Y 1Z9
416-969-0220
Goodness Me! Natural Food Market
2395 Yonge St.
Toronto, ON
M4P 2E7
416-488-0904
Nature's Health Food
Gerrard Square, 1000 Gerrard Square
Toronto, ON
M4M 3G6
416-406-3999
Nature's Signature - Liberty Village
(Inside Metro)
100 Lynn Williams Street
Toronto, ON
M6K 3N6
905-568-7564

Nature's Signature - Stockyards
(Inside Metro)
2155 St. Clair Avenue West
Toronto, ON
M6N 1K5
416-763-6789
Noah's Natural Foods
2395 Yonge Street
Toronto, ON
M4P 3H1
416-488-0904
Peaches & Green
1561 Bayview Avenue
Toronto, ON
M4G 3B5
416-488-6321
Supplements Plus
2304 Bloor Street West
Toronto, ON
M6S 1P2
416-766-2004
Vaughan
Ambrosia Natural Foods
57 Northview Blvd
Vaughan, ON
L4L 8X9
905-264-2510
Nature's Emporium
2535 Major Mackenzie Dr. West
Vaughan, ON
L6A 1C6
905-553-5527
Vineland
Sangster's Health Centre
3916 Victoria Ave Unit 2
Vineland, ON
L0R 2C0
905-562-3632
Virgil
Pharmasave
1882 Niagara Stone Rd Box 329
Virgil, ON
L0S 1T0
905-468-2121
Wallaceburg
Nature's Health Shoppe
1543 Dufferin Ave
Wallaceburg, ON
N8A 4M4
519-627-9665
Waterdown
Goodness Me! Natural Food Market
74 Hamilton St. North
Waterdown, ON
L0R 2H6
905-689-8402
Waterford
Bonniehealth Estate Winery
410 Concession 12 Townsend Rd
Waterford, ON
N0E 1Y0
519-429-5594
Waterloo
Country Bulk Inc.
845 Weber St. N. RR #1
Waterloo, ON
N2J 4G8
519-888-7115
Fiddleheads
75 Bridgeport Rd E
Waterloo, ON
N2J 2K1
519-746-2000
Goodness Me! Natural Food Market
668 Erb St. W.
Waterloo, ON
N2T 2Z7
519-888-8214
Welland
Health Wise
800 Niagara St. N.
Welland, ON
L3C 5Z4
905-735-4490
Rosemary's Natural Choices
95 Lincoln St.
Welland, ON
L3C 7C3
905-714-0586
Wellesley
Greenwood Wellness Clinic
1400 Greenwood Hill Rd. RR#3
Wellesley, ON
N0B 2T0
519-656-2358
Whitby
Feelgood Natural Health
317 Brock St. S.
Whitby, ON
L1N 4K3
905-665-9800
S & H Health Foods
1615 Dundas St. E
Whitby, ON
L1N 2L1
905-571-0977
Today's Natural Solution
2-1618 Dundas st East
Whitby, ON
L1N 2K8
905-240-6066
Windsor
Fine Herbs
2605 Howard Ave
Windsor, ON
N8X 3W7
519-250-1117
Pure Nature Health & Nutrition
3174 Dougall Ave
Windsor. ON
N9E 1S6
519-967-9865
Pure Nature Health & Nutrition
(La Salle)
5841 Malden Road
Windsor. ON
N9H 1S3
519-972-8696
Pure Nature Health & Nutrition
(Lakeshore/Tecumseh)
25 Amy Croft Drive
Windsor. ON
N9K 1C7
519-979-7632
Valor Health
8424 Wyandotte St E
Windsor, ON
N8S 1T6
519-974-4114
Westgrand Pharmacy & Health
2950 Dougall Ave.
Windsor, ON
N9E 1S2
519-966-8621
Woodbridge
Good Health Mart
205 Marycroft Ave
Woodbridge, ON
L4L 5X8
905-850-3000
Nature's Emporium
8401 Weston Road
Woodbridge, ON
L4L 1A6
365-527-2466
Woodstock
Maya Health Food Centre
55 Ingersoll Road
Woodstock, ON
N4S 2R1
519-537-6041
PRINCE EDWARD ISLAND Locations
- Click to View
Montague
The Turning Point Health Food
500 Main Street Box707
Montague, PE
C0A 1R0
902-838-5197
QUEBEC Locations
- Click to View
Beauharnois
Rachelle-Béry
Supermarché Famille Primeau 530 boul. Cadieux
Beauharnois ,QC
J6N 0R5
450-429-4656
Boischatel
Rachelle-Béry
IGA 5114 Avenue Royale
Boischatel ,QC
G0A 1H0
418-822-0123
Boucherville
Pensons Santé
567 rue Quesnel
Boucherville, QC
J4B 2Y8
450-655-6921
Rachelle-Béry
100 boul. de Mortagne, Suite 10
Boucherville ,QC
J4B 5M7
450-906-4100
Chateauguay
Rachelle-Béry
IGA Extra #439 90, Boul. Anjou, Chateauguay
Chateauguay ,QC
J6K 1C3
450-692-3446
Chicoutimi
Rachelle-Béry
IGA Extra 1324 Boul. Talbot
Chicoutimi, QC
G7H 4B8
418-549-9751
Cowansville
Rachelle-Béry
IGA Extra 1531, Rue Sud
Cowansville, QC
J2K 3W5
450-266-1646
Drummondville
Panier Santé La Boîte à Santé
303-B Lindsay
Drummondville, QC
J2B 1G4
819-478-2387
Gatineau
Gagné en santé
224 Rue Bellehumeur
Gatineau, QC
J8T 8N6
819-561-6727
Rachelle-Béry
IGA Extra 720, Montée Paiement
Gatineau, QC
J8R 4A3
819-643-3384
Jonquière
Le Soleil Le Vent
2425 Saint-Dominique
Jonquière, QC
G7X 6L1
418-547-6227
Lac Beauport
Danielle Verret Therapeute
23 Chemin du Chalumeau
Lac-Beauport, QC
G3B 1V4
418-455-7405
Danielle Verret Therapeute
23 Chemin du Chalumeau
Lac-Beauport, QC
G3B 1V4
418-455-7405
Lac Etchemin
L'arc-en-Ciel Santé
1534 Route 277
Lac Etchemin, QC
G0R 1S0
418-625-5225
Lachine
Rachelle-Béry
480, 28e Avenue
Lachine, QC
H8S 1Z4
514-639-4108
Lasalle
Rachelle-Béry
Marché d'alimentation Beck 8130 boul. Champlain
Lasalle, QC
H8P 1B4
514-364-4777
Laval
Rachelle-Béry
IGA Extra 5680, boul. des Laurentides
Laval, QC
H7K 2K2
450-625-1591
Lévis
Rachelle-Béry
IGA Extra 1060 Boul Guillaume-Couture
Lévis, QC
G6W 0R8
418-834-3811
Rachelle-Béry
IGA 1015, rue du Basilic
Lévis, QC
G6Z 1E7
418- 834-8077
Magog
Rachelle-Béry
IGA Extra 1526 Sherbrooke
Magog, QC
J1X 2T3
819-868-1122
Maricourt
Centre Medson
611, RANG 7
Maricourt, QC
J0E 2L2
450-532-5755
McMasterville
Rachelle-Béry
IGA Extra 20, Boul. Laurier
McMasterville, QC
J3G 1P8
450-464-3404
Mont St-Hilaire
Aliments naturels L'Eau Vive
248 ST-Georges
Mont St-Hilaire, QC
J3H 2Y1
450-464-5767
Mont Tremblant
La Rosée
856 rue de St-Jovite
Mont Tremblant, QC
J8E 3J8
819-681-7447
Montmagny
Rachelle-Béry
Magasin Co-Op de Montmagny 70 boul. Taché Ouest
Montmagny, QC
G5V 3A4
418-241-8909
Montreal
À Votre Santé
5126 Sherbrooke Ouest
Montréal, QC
H4A 1T1
514-482-8233
Rachelle-Béry
2346 Beaubien est
Montreal, QC
H2G 1M9
514-727-2327
Rachelle-Béry
4201 Saint-Denis
Montreal, QC
H2J 2K9
514-289-1114
Rachelle-Béry
4810 boul. Saint-Laurent
Montreal, QC
H2T 1R5
514-849-4118
Rachelle-Béry
7055 boul. Saint-Laurent
Montreal, QC
H2S 3E3
514-419-6885
Rachelle-Béry
905 Fleury est
Montreal, QC
H2C 1P6
438-382-9333
Rachelle-Béry
1150 Ste-Catherine Est
Montréal, QC
H2L 2G7
514-845-7152
Québec
Alimentex
1188, 1re Avenue
Québec, QC
G1L 3K8
418-529-7988
Rachelle-Béry
IGA Extra 2295 avenue Chauveau
Québec, QC
G2C 0G7
418-842-3381
Rachelle-Béry
IGA extra #490 1233, boul. Louis XIV
Québec, QC
G2L 1L9
418-628-2525
Rachelle-Béry
IGA Extra 5005 Boul. L'Ormière
Québec, QC
G1P 1K6
418--877-3922 #117
Repentigny
Rachelle-Béry
IGA Extra Supermarché Crevier 1315 boul. Iberville #110,
Repentigny, QC
J5Y 4B8
450-654-0105
Saint-Adèle
Vogel
1151 boul. Sainte-Adèle
Sainte-Adèle, QC
J8B 0K3
450-229-7864
Saint-Bruno de Montarville
Rachelle-Béry
IGA #8341 Marché Lambert & Fils 23, boul. Seigneurial Ouest
St-Bruno, QC
J3V 2G9
450-653-4466
Services Santé Propulse Natural
1385 Oakwood
Saint-Bruno de Montarville, QC
J3V 3J7
514-929-3916
Saint-Damien
Centre Santé et Détente Adesso
6617 ch. Montauban
Saint-Damien, QC
J0K 2E0
450-835-1377
Saint-Jean sur Richelieu
Aliments Pleine Lune
495 boul. du Séminaire Nord
Saint-Jean sur Richelieu, QC
J3B 5L5
450-348-8238
Saint-Jérôme
La Bulle Verte
240 boul. Lachapelle
Saint-Jérôme, QC
J7Z 7L2
450-436-7333
Saint-Julie
Rachelle-Béry
Marché du Faubourg Ste-Julie 2055 rue Principale
Ste-Julie, QC
J3E 1W1
450-649-4078
Saint-Julienne
L'atelier Eco-Responsable
1902 rue Clément,
Ste-Julienne, QC
J0K 2T0
450-760-6462
Saint-Lambert de Lauzon
Rachelle-Béry
IGA Extra 1234 Du Pont
Saint-Lambert de Lauzon, QC
G0S 2W0
418-889-9723
Rachelle-Béry
IGA Extra 1430 boul. St-Antoine
Saint-Jérome, QC
J7Z 7M2
450-436-5004
Saint-Lazarre
Rachelle-Béry
IGA Gestion Famille Deziel 1869 chemin Ste-Angélique
St-Lazarre, QC
J7T 2X9
450-455-6165
Saint-Sauveur
Rachelle-Béry
#8627 377, rue Principale
Saint-Sauveur, QC
J0R 1R0
450-227-3343
Sainte-Dorothée
Rachelle-Béry
IGA Extra 550 Autoroute Chomedey
Sainte-Dorothée, QC
H7X 3S9
450-689-3131
Sainte-Foy
Naterro-Santé
2336 Chemin Ste-Foy, Suite 101
Sainte-Foy, QC
G1V 1S5
418-653-5400
Rachelle-Béry
Place Laurier, 2700 Boul. Laurier LOCAL 0223
Sainte-Foy, QC
G1V 2L8
418-651-3262
Sherbrooke
A Fleur de Vie
261 Alexandre
Sherbrooke, QC
J1H 4S8
819-346-2404
Coop D Alentour
4740 Boul Industriel
Sherbrooke, QC
J1L 3A3
819-562-3443
Victoriaville
Natur Santé
733 Bld Frontenac Ouest 104-A
Thetford Mines, QC
G6G 7X9
418-334-107
Victoriaville
Rachelle-Béry
IGA Extra Marché Famille Vincent 1366, boul.
Valleyfield, QC
J6S 1E3
450-373-0251
Victoriaville
Coop La Manne
194 Notre-Dame Est
Victoriaville, QC
G6P 4A1
819-758-1211
Victoriaville
Rachelle-Béry
1289 boul. Laird
Ville Mont-Royal, QC
H3P 2S9
514-508-2285
SASKATCHEWAN Locations
- Click to View
Estevan
Nutter's
1295-400 King St
Estevan, SK
S4A 2B4
306-634-9577
Humboldt
Causeway Natural Health
816 - 6th Ave (Box 1781)
Humboldt, SK
S0K 2A0
306-682-5959
Melfort
Nutter's
102 McKendry Ave W (Box 2531)
Melfort, SK
S0E 1A0
306-752-1900
Moose Jaw
Alternate Root Organics
16 Athabasca St. W
Moose Jaw, SK
S6H 2B5
306-693-4372
Nutter's
605-B Main Street N.
Moose Jaw, SK
S6H 0W6
306-694-0111
Nipawin
Gypsy Moon Herbal Shoppe
213 Centre St
Nipawin, SK
S0E1E0
306-862-3388
North Battleford
Nutter's
Bay 5-11204 Railway Ave E
North Battleford, SK
S9A 2R7
306-446-3666
Prince Albert
Nutter's
365 36th st W
Prince Albert, SK
S6V 7L4
306-922-3835
Zoe Health Center
#5 - 150 32 nd st W
Prince Albert, SK
S6V 7H7
306-764-8858
Regina
BDP Nutritional Suppliments
3051 St James Cres
Regina, SK
S4V 2Z2
306-551-9622
Dad's Organic Market
8-425 Victoria Ave East
Regina, SK
S4N 0P6
306-924-0561
Old Fashion Foods
447 Albert Street
Regina, SK
S4R 2P1
306-924-3134
Saskatoon
Goodness Me! Natural Food Market
A-16 - 134 Primrose Drive
Saskatoon, SK
S7K 5S6
306-242-6699
Herbs N' Health
3-1005 Broadway Avenue
Saskatoon, SK
S7N 1C1
306-664-1070
Nature's Health Center
48 2105 8th St E
Saskatoon, SK
S7H 0T8
306-373-5322
New Outlook Health Centre
A-16 - 134 Primrose Drive
Saskatoon, SK
S7K 5S6
306-242-6699
Pathway to Wellness
107 O'neil Cres
Saskatoon, SK
S7N 1W9
306-374-0652
Twig & Squirrels Wild Goods
504 20th St West
Saskatoon, SK
S7M 0X5
306-974-9453
Swift Current
Natures Nook
222 Central Ave N
Swift Current, SK
S9H 0L2
306-773-1266
Nutter's
306 Central Ave N
Swift Current, SK
S9H 0L4
306-773-6560
Yorkton
Good Earth Shop
385 Broadway Street East
Yorkton, SK
S3N 3Z3
306-782-5300