Certified Naturals™ Stress Resist Capsules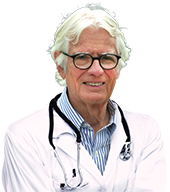 "Lower your stress levels for better health."
Recommended by
W. Gifford-Jones, MD
Size: 60 Vegetable Capsules
Product Code:62116
Canadian NPN: 80089466
UPC:6 28341 62116 8
Certified Naturals® Stress Resist capsules help to address the symptoms of stress and anxiety by reducing the "stress hormone" cortisol. Stress Resist is powered by the award-winning KSM-66® Ashwagandha.
KSM-66® - "The world's best Ashwagandha"
KSM-66® is a concentrated 12:1 extract of Ashwagandha root. It is grown organically in its native India and processed to contain the highest active withanolides (5%) for an Ashwagandha root extract. KSM-66® is a full spectrum extract containing the complete range of phytonutrients naturally occurring in Ashwagandha root, the safest and most effective part of the plant. In addition, the KSM-66® extract has undergone 22 human clinical trials, proving health benefits for numerous conditions.
Researchers have highlighted KSM-66®'s success in reducing blood cortisol levels as the key to helping us resist stress and anxiety. Cortisol levels can raise several-fold during stressful events, causing accelerated heart rates and blood pressure. KSM-66® helps to lower cortisol to rebalance the body and mind.
KSM-66® Ashwagandha Clinical Evidence
KSM-66® has 22 human, placebo-controlled clinical trials proving its effectiveness for multiple health benefits. The dosage used in the studies is 300 mg twice daily or two capsules of Certified Naturals® Stress Resist.
Resistance of mental stress and reduction of cortisol
A two-month, placebo-controlled study was conducted on healthy individuals complaining of mental stress. A daily dose of two 300 mg capsules of KSM-66® was given to the experimental group vs. two placebo capsules for the control group.
The two groups were evaluated using validated, self-evaluation questionnaires and blood tests:
KSM-66® group experienced a 44% reduction in perceived stress vs. 5% in the placebo group.
KSM-66® group had a 72% drop in stress events vs. 2% for the placebo group.
KSM-66® group had a 72% decline in anxiety events vs. a 5% reduction for the placebo group.
KSM-66® group exhibited a 28% reduction in blood cortisol levels vs. an 8% change in the placebo group.
The study concluded that KSM-66® improves an individual's resistance to stress and anxiety. Further, KSM-66® did its job safely – with no side-effects beyond those shown with the placebo group.
KSM-66®: 2 month study on Stress and Anxiety
In just two months, KSM-66® was able to significantly reduce cortisol, perceived stress, stress events and anxiety events for patients.
Recommended use: Helps increase resistance to stress/anxiety in individuals with a history of chronic stress, thereby improving their overall quality of life. Helps promote healthy testosterone production in males. Athletic support or workout/exercise supplement.
KSM-66® Ashwagandha Video
Formula
Product Details
Product Documentation
Medicinal ingredients:
Each vegetable capsule contains:
Ashwagandha S.E (KSM-66®) (Withania somnifera)
(5% withanolides, 12:1 root extract equivalent to 3600 mg dry herb)
300 mg
Non-medicinal ingredients:Colloidal silicon dioxide, microcrystalline cellulose, magnesium stearate, hypromellose (vegetarian capsule).
Recommended dose: Adults: Take one capsule twice daily.
Risk information: Consult a health care practitioner prior to use if you are pregnant or breastfeeding. Consumption with alcohol, other drugs or natural products with sedative properties is not recommended. Consult a health care practitioner if you have benign prostate hypertrophy and/or prostate cancer.
KEEP OUT OF THE REACH OF CHILDREN. Do not use if under cap safety seal is broken.
Free from animal derivatives, artificial colours, artificial flavours, corn, gluten, wheat, lactose, dairy, preservatives, soy, added sugar and GMO materials.